This bone cement can regenerate the missing part of the bone tissue and significantly shorten the healing time of bone fractures.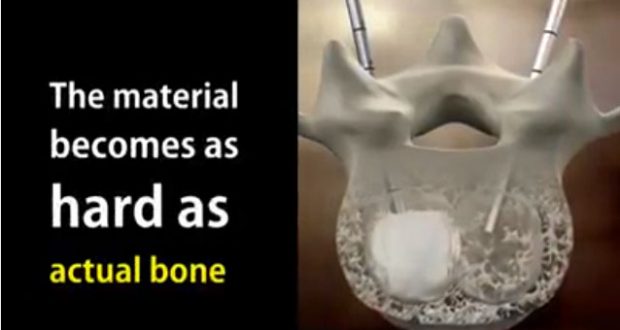 The material is made of hydroxyapatite, which is a naturally occurring mineral form of calcium phosphate. Hydroxyapatite makes up bone mineral and the matrix of your teeth. Once placed in the human body, the material becomes as hard as actual bone.
The material promotes growing brand new bone tissue with new blood vessels and nerve cells. The body can adapt to it without the risk of rejection, and heal faster than bone tissues with traditional titanium implant. The procedure relies on 3D printing to fill the damaged bone. Scientists hope to use tomography images and 3D printers to recreate parts that match the missing bone tissues.