Apple cider vinegar has plenty of health benefits. It decreases the risk factor for heart attack, improves digestion and controls blood sugar levels.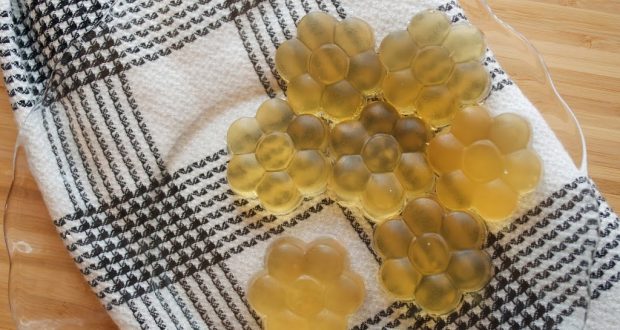 Apple cider vinegar is really healthy and beneficial ingredient but has really bad taste. You should consume longer period to get used to that taste. If you still not consume apple cider vinegar because of it's taste, then it's time for new experience – apple cider vinegar in form of gummies will solve this problem.
Apple Cider Vinegar Gummies
Total Time: 1h 10 min
Prep time: 5 min
Cook Time: 1h 5 min
Serves: 24
Tools
Large saucepan
Wooden spoon
Silicone ice cube trays ( you can also use molds)
Ingredients:
1 ½ cups organic apple juice
½ cup apple cider vinegar
½ cup water
5 tablespoons gelatine powder
Instructions:
Put the the water, apple cider vinegar and apple juice in a saucepan and stir them well. Add the gelatine powder and leave it to rest for 2-3 minutes.
Now put the mixture on medium heat and stir it with a wooden spoon for 5 minutes. You should cook until the gelatine is fully dissolved and the solution starts to bubble, then remove from the heat.
Pour the mixture into silicone molds and let it cool down in fridge for about 1 hour at least.