Mix of coconut oil and Aloe Vera acts as skin care miracle. It is great skin booster with great regenerative properties.  This mixture is great weapon against stretch marks, blemishes, wrinkles and burns.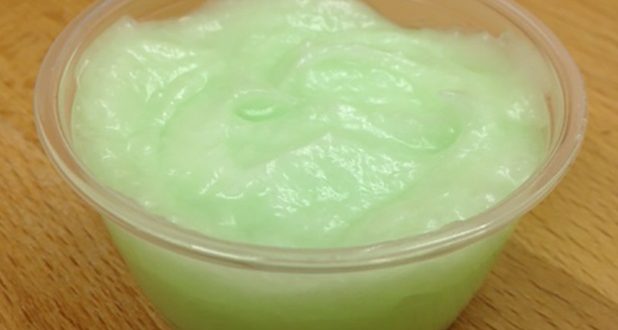 This cream can be easy done at your home with simply mixing these two ingredients and some aromatic essential oil for aromatherapy effect. It is absolutely cost effective recipe, you don't need small fortune to prepare it.
Before we continue with the recipe, let we learn some useful things about these healthy ingredients.
Benefits of using Coconut Oil:
Coconut oil provides antibacterial and anti-fungal effect on your skin. It hydrates and makes your skin more flexible and fresh. This oil is especially recommended for people who have dry skin.
Benefits of using Aloe Vera:
Extracts of Aloe Vera are great when it comes to burns caused by boiling water, fire or sunburns. It is extremely effective against stretch marks, wrinkles, blemishes and fine lines. Aloe Vera hydrates and rejuvenates your skin and prevents allergies and irritations.
The Homemade Gel
Ingredients:
1 cup of Aloe Vera gel
1 cup of organic coconut oil
3-4 drops of any essential oil
Instructions:
Put all of the ingredients in a bowl and mix them well until you get compact mixture.
You should get mixture with bright color, so you need to mix for about 5 minutes.
Add 3-4 drops of some nice and aromatic essential oil.
Store the mixture in a clean glass jar on room temperature and dark place.
How To Use:
Use this cream on clean and dry skin, especially after showering when skin pores are clean and open. Your skin will absorb the ingredients well and your desired effect will be evident.