This smoothie recipe is a morning blast because it can provide you the most needed nutrients that your body craves for in the morning and also make sure you have a smooth running day. You will need the following ingredients: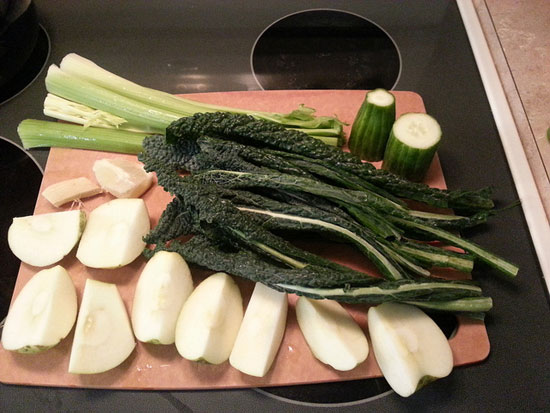 One cucumber
One apple
Four garlic cloves (optional – in case you have to go to work)
One chunk of ginger – make it as big as you would prefer, but be careful ginger can be pretty spicy
Three celery sticks
One clump of kale, about the size of salad portion
Blend all the ingredients together, just make sure to first chop them at least a bit, so that your blender does not get overwhelmed.
You can add a couple of ice cubes that will contribute to the freshness of the beverage.
This smoothie is an amazing energy booster that will last the whole day. As a bonus – it will take care of your digestion system and detoxify your stomach and intestines.