Maybe you hate onions smell, but they are best friend to your hair.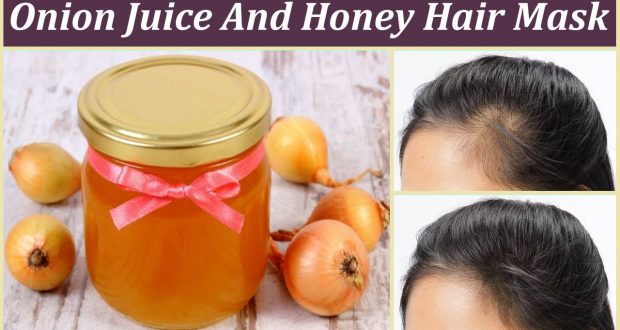 Onions contain high levels of antioxidants and sulfur needed for keeping your natural hair color and boosting production of collagen levels essential for normal hair growth. It's antibacterial properties prevents scalp problems at bay.
Combination of onion juice and honey will prevent losing hair and keep your natural color.
Things you'll need:
1/4 cup. Red onion juice (promotes collagen production)
1 tbsp. Honey (antioxidants)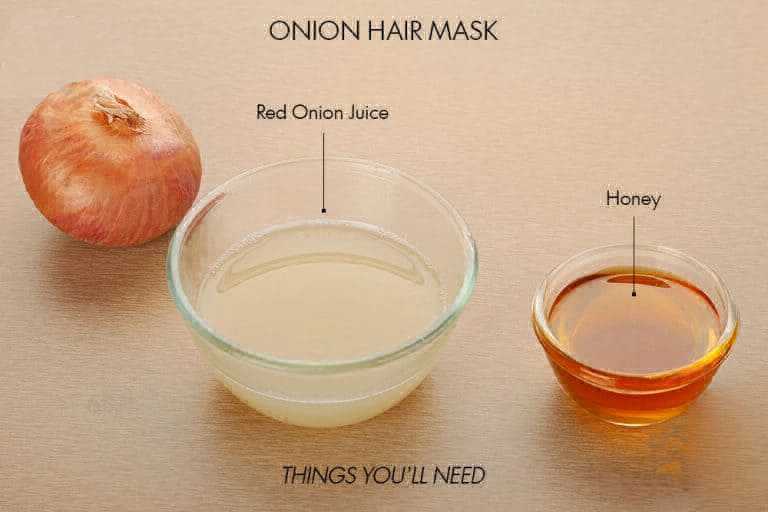 Step 1. Mix the honey and onion juice
Add 1 tablespoon of honey to ¼ cup of red onion juice.
Mix the ingredients well.
Step 2. Apply the onion hair mask once a week
Use cosmetic brush to apply the onion mask first on your scalp and then on the whole hair
You should leave the mask at least 30 minutes, but you can use it overnight just wear a shower cap to prevent leaking the mask outside
Use lukewarm water to rinse your hair and then shampoo as usual. Using natural shampoo is best solution.
Repeat the treatment 1 or 2 times per week and you will get evident results.