One mom from New Zealand had moved over to Finland, and experienced a true temperature shock! Here is how she prepares her kid for iced Finnish conditions!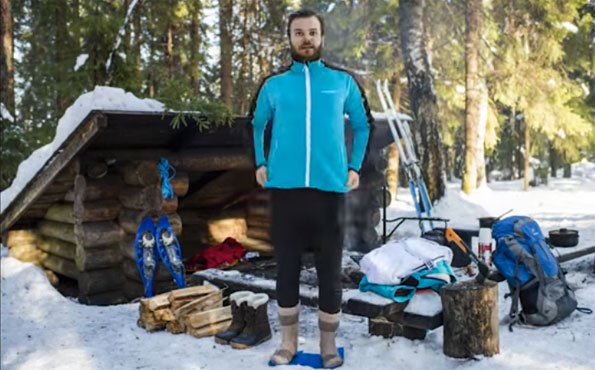 Most frequent question that I get is how I deal with the Finnish winter. I could tell you – great! Ice days? True winter fairytale. Long, dark nights? What a rest! Bunch of snow? Pure magic! Getting your kid well dressed? That? That is a hell!
Two months ago, when the temperature got below zero degrees Celsius, I started panicking. I had no idea what to dress my son in. But then, I asked around and today not even 19 degrees below zero can make me nervous. What is the secret? The answer is so obvious – it is in layers. It is important to have as many layers of universal pieces, because if not, getting your kid dressed will turn into dressing an octopus, all together with screams and tears.
Until this morning, I dressed Mike in: underwear, body tricot, socks, than thermal socks, thermal shirt, leggings, wool shirt, than an overall and a jacket, a hat, gloves and boots. And if it is raining, make that into rubber boots and waterproof jacket.
I talked to Mike's teacher, and I decided to buy him a wool one part overall for below zero temperatures, and one overall for snow. That is why today he only wears underwear, socks, thermal leggings and shirt, woolen overall, snow suit, skiing mask and gloves. The mask might seem a bit too much, but when there is ice cold wind it helps a lot. The teacher had drawn my attention to the fact that the boots were not suiting him. I dressed him in rubber boots with a woolen inside, thinking that is the ideal solution for humid weather. However, like the teacher explained, when the temperature drops below zero, everything is iced so there is no danger from humidity and I decided for easier boots.
And the most important recommendation is that when you dress up your children for a cold winter, always ask them if they have to use the toiler before dressing them up, and do not estimate whether they are warm enough until they spend 15 minutes outside. Only if it is still cold for them afterwards, add another layer.