Commercial butter is labeled as unhealthy because of the fact that is made from pasteurized milk. BUT, if you decide to make your own butter what you get as a result will be completely healthy, organic, full with the necessary minerals and vitamins found in raw milk.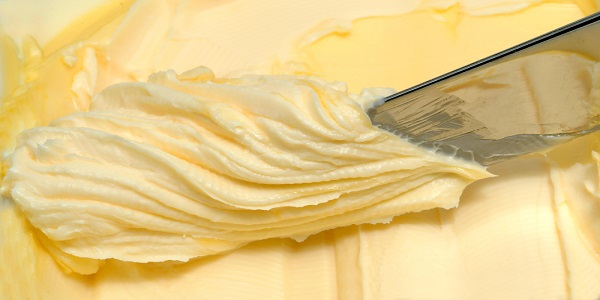 The vitamin you need for the eyes, teeth, skin, membranes and tissues is vitamin A, and butter is very rich with it! Also, vitamin A plays a role in the transcription of genes. Furthermore, butter can help in cancer prevention because of the medium-chained and short fats.
What You Will Need:
-2 cups of organic heavy cream
-Sea salt
Preparation:
Place the cream in a food processor leaving it to do its job for about 10 minutes and the result will be thick whipped cream. Make sure you don't stop processing it until the mixture is divided into buttermilk and butter. If you notice this happen, separate the butter from the buttermilk. Put the butter in a colander, straining the buttermilk. Rinse the butter with cold water, turning it with a spoon. Let the water clear it well. After that, squeeze out the liquid with a wooden or plastic spoon and remove the liquid. At the end, put it in a jar and refrigerate it. It is long lasting, you can approximately consume it for two months – at least.
You can add other ingredients if you would like to make it unique and tasty for your kids. Here are the options:
Maple syrup, blueberries, orange zest
Chopped fresh or dried cranberries, fresh sage and orange zest
Chopped olives and feta cheese
Fresh cilantro, hot sauce, Sriracha, lime zest
Fresh basil, parmesan
Chopped garlic, basil, drained, chopped, pickled ginger
Parsley and lemon zest
Honey, pecans
Grated ginger, sesame oil
Ground black pepper, sea salt