In normal circumstances, when we walk, the ability of our legs to keep us erected is divided in the middle of the steps of both legs. Walking this way on ice, makes each of our legs to support the weight of our body under an angle that is not good for ice surface that may often lead to falls that can be very uncomfortable, lead to fractures or even fatal outcome in numerous cases.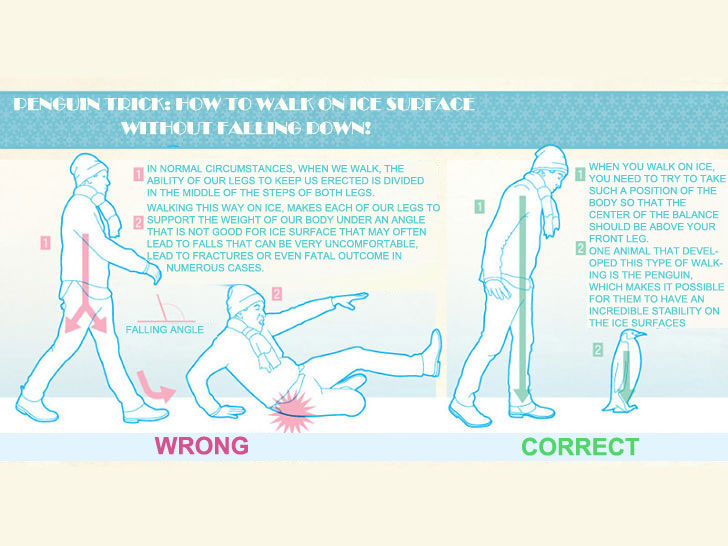 When you walk on ice, you need to try to take such a position of the body so that the center of the balance should be above your front leg.
One animal that developed this type of walking is the penguin, which makes it possible for them to have an incredible stability on the ice surfaces where they live.