Today many companies have become included in production and packaging of popcorn in paper bags that you just throw in the microwave and have them ready for a few minutes. However, only one grain in this case costs almost five times more. This option is cheaper and more delicious.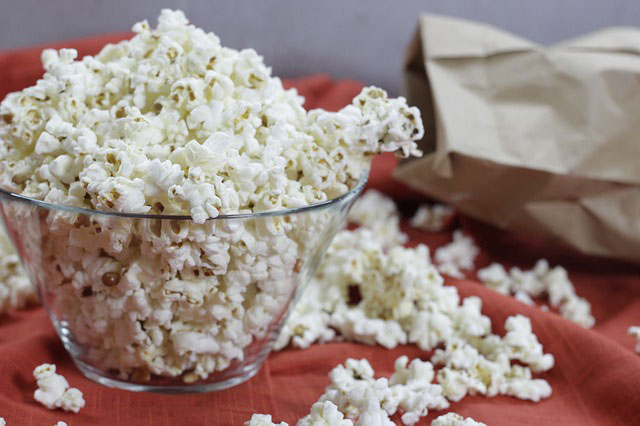 All you need is a regular brown paper bag that you can find in most super markets. You throw in a handful of grains, put it in the microwave for about three minutes, then turn the bag over and pop them!
To prevent the popcorn from burning, turn off the microwave when the speed of popping goes down to 1 to 2 grains per second. You can add butter and salt before popping them or after you are done.
You can also use paper bags that some bread or pastries are packed in.