To protect yourself from cancer, don't just rely on routine tests, it is equally important to listen to your body and notice anything different, strange or unexplainable.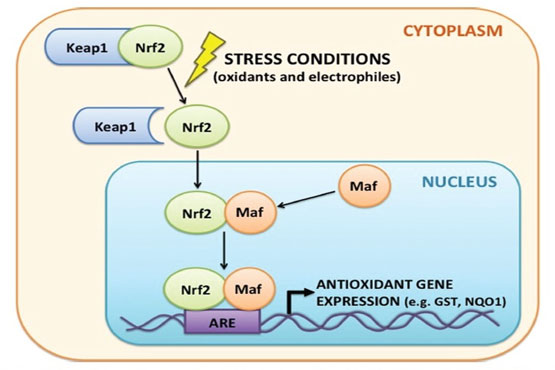 These are some signs you must not ignore:
Difficulties breathing or lack of air
One of the first signs in many lung cancer patients is the inability to catch breath.
Chronic cough or pain in the chest
Few cancer types, including leukemia and lung tumors can cause symptoms that are similar to coughs or bronchitis.
Frequent fever or infections
These can be signs of leukemia, blood cells cancer that starts in the bone marrow.
Difficulties swallowing
Problems with swallowing are most commonly connected to throat cancer, and sometimes it is even a sign of lung cancer.
Lumps on the neck, the underarms or the groins
Grown lymph glands give us a sign something has been altered in the lymph system, which can be a sign of cancer.
Too many bruises or bleeding that does not stop
This symptom usually suggests that something abnormal is happening with the thrombocytes and the red blood cells, which can be a sign of leukemia.
Weakness and fatigue
General fatigue and weakness is a symptom of different cancer types, and that is why you must look for other symptoms in combination. But, every time you feel unexplainably exhausted, see you doctor immediately.
Flatulency and weight gain
Women with ovarian cancer diagnosis deal with unexplained flatulency.
Feeling of fullness and inability to eat
Another symptom of ovarian cancer. Women claim they don't have appetite and cannot eat, even though that have not eaten for a long time.
Pain in the stomach or the pelvic bone
Pain and cramps in the stomach and the abdomen can go hand in hand with flatulency, which is often a sign of ovarian cancer. Leukemia can also cause pain in the abdominal area.
Rectal bleeding or bloody stool
Common result of large intestine cancer.
Unexplainable weight loss
Weight loss is an early sign of large intestine cancer and other digestive problems. It is also a sign of cancer that spread to the liver, which affects appetite and detoxification.
Stomach cramps and abdominal pain
These can point to large intestine cancer.
Red, sore and swollen breasts
These symptoms can be signs of breast cancer. Call your doctor if you notice unexplainable changes to your breasts.
Nipple change
One of the most common changes in breast cancer patients is the noticeable physical changes of the nipple.
Unusually heavy and pain period or bleeding in between
Possible symptom of uterus cancer. Ask for a transvaginal ultrasound if you are suspicious.
Swollen face
Some cancer patients notice swelling, rash and red face.
Pain or lumps on the skin that do not heal and bleed easily
There are many kinds of skin cancer, get informed and be careful. Check the skin throughout the whole body.
Nails change
Unexplainable changes in the nails can be a sign of a few cancer types. Brown or black lines or dots under the nails can be a sign of skin cancer. Broadening of the finger tips and different nail shape can be a lung cancer sign. White nails can be an indicator of liver cancer.
Pain in the lower back
Many cancer patients say that this was the first sign of liver cancer. Breast cancer is also diagnosed through back pain, which can happen if the tumor presses the breast backwards, or when it spreads.