In case of an injury, it is completely normal to have a blood clotting, because this is how the body prevents a further blood loss and stimulates the wound healing. Still, if one suffers from too much of blood clotting, it can be dangerous because it can lead to thrombosis.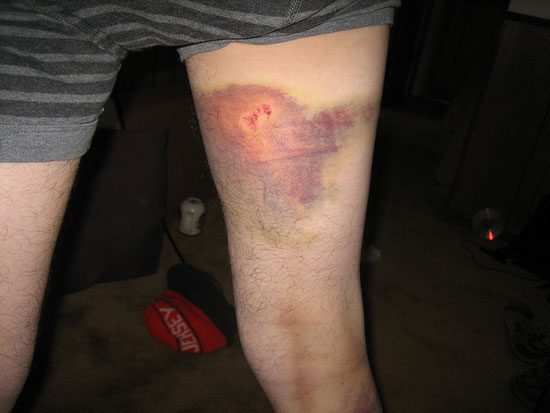 In this case, one can have creation of blood clots which prevent the blood vessels from proper functioning, and this can lead to fatal consequences like heart attack and a stroke.
These are some symptoms of this condition:
Pain in the legs can be an indicator, as can cramps.
Unexplainable coughing, coughing that lasts for a longer time without a specific reason, can indicate to blood clots.
Pain in the chest, difficulties with breathing can indicate to a presence of blood clot in the lungs area, besides that it can point towards heart conditions. Dizziness is another symptom.
Shortness of breath, pain when taking deep breaths, inability to take deep breaths are also an indicators of this condition.
Red lines on the skin are a very frequent symptom of this condition.
If you notice some of these symptoms, you need to see a doctor as soon as possible and do not ignore it.