Instead of seeing old flower pots and throwing away old newspaper, make effect full paper baskets with this simple direction!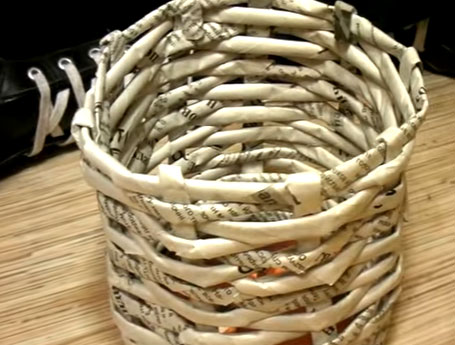 Make an ornament baskets for your flowerpots or bowls out of old newspapers.
After you are done, color them in cheerful colors.
Not only they are very interesting and easy to make, these baskets will open up your space.
All you need is:
A few newspapers
Scissors
Glue
Wooden wand
Check out this video and try it out too!