Among best inventions for this year, most relate directly or adjacently to health and health care. One device caught our attention, coming from company named TZOA (pronounced 'zoa') –claiming to be  the world's most advanced Enviro-Tracker .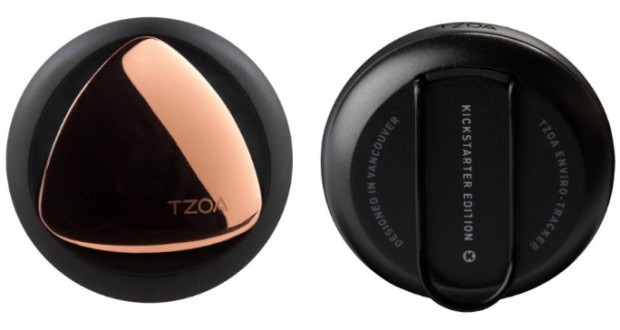 TZOA uses internal sensors to measure your air quality, temperature, humidity, atmospheric pressure, ambient light and UV (sun) exposure all in one wearable device. By connecting TZOA to your smartphone, you can view your readings and receive recommendations. It's your environment at your fingertips.
TZOA has six sensors to track your environment in real time:
Particle counter

– counts individual particles, displays concentrations, and distinguishes between PM10, which tends to be allergens, and PM2.5, which is more harmful to human health.

UV sensor

– know the UV index you are being exposed to
 

Ambient light

– light is good for your sleep pattern and more. Know how much light you are being exposed to and when

Humidity

– know what the relative humidity in the air is right now.

Temperature

– indoor and outdoor – tracks accurate temperature where ever you go.

Pressure

– tracks pressure where you are.
How to use:
✔ Clip TZOA on the go, or charge it in the cradle at home
✔ Get real time information about your environment from an app on your phone
✔ Receive actionable warnings
✔ Adjustable settings: refresh rate, pollution warning levels, and more
✔ Leaving TZOA at home? No problem. The device can store up to a week of data inside it's sleek shell.