For healthy digestion and elimination of the accumulated fluid in the body, water has the most advantages for those who want to lose weight. Water helps all body functions to do their own work without difficulty. Eight glasses of water a day is always cited as the basis of a healthy diet.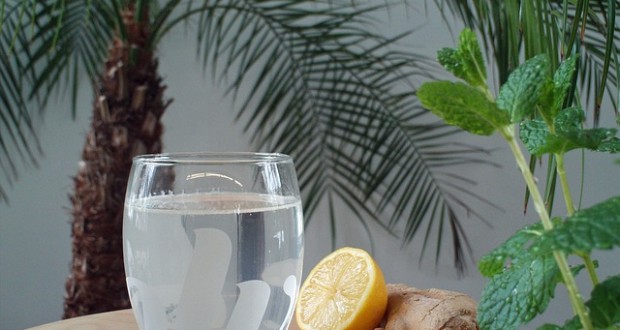 With the help of this simple drink devised by nutritionist Cynthia Sass you will reduce your stubborn belly fat and also improve digestion.
Refreshing "sassy water" is not one of those distasteful and unpleasant potions that have to drink closing your nostrils. In addition to that you will "wake up", refresh your body and  "shower it" from the inside.
Here's how to prepare
Ingredients:
8 glasses of water
one teaspoon of grated root ginger
one medium sized fresh cucumber, peeled and cut into thin slices
one medium-sized lemon, cut into slices
12 mint leaves
Directions:
Mix all ingredients together in a pitcher.
Refrigerate overnight.
Strain water.
Drink all 8 1/2 cups during the day.
Really good!
The cucumber and lemon are natural diurectics. The ginger and spearmint help relieve bloating.