Although they teach us since we were little that the warm water is better in washing and more effective, new research shows this is not true.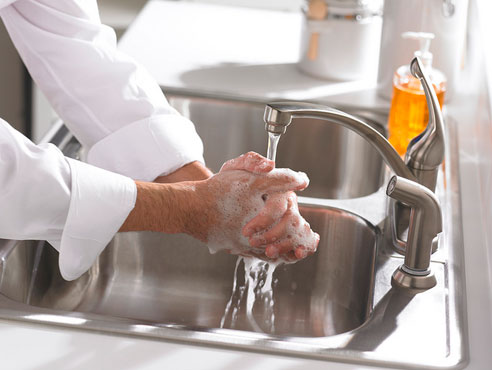 If you are convinced that washing your hands with warm water and antibacterial soap is the best way to kill bacteria, you are living in a dream.
Scientists from the Rutgers University conducted a research and concluded that the temperature of the water and the type of the soap have no influence whatsoever on the hand wash.
What is most important is the thorough wash of your hands, at least keeping them 10 seconds under the water stream.
Hot water also makes us feel better when washing the hands, but it has no influence over the final result.
"This research could have a big influence over the conservation of energy needed to heat the water", says Professor Donald Shafner who was the leader of the research team.
21 volunteers took part in the experiment. They first exposed the hands to harmless bacteria, and then wash the hands with water on different temperatures. They washed their hands for 10 seconds on different temperatures, and the results showed that water temperature and the amount of soap does not affect the amount of the removed bacteria.
It is most important to regularly wash your hands, thoroughly and at least 10 seconds.