The modern world is great, but it brings us some unpleasant things too. Stress is pretty common and unpleasant and it can lead to sleeping problems. Also, we often feel upset stomach before going to bed, and can also be a product of a stress and unhealthy diet. All of these problems can lead to insomnia, heartburn, and reflux.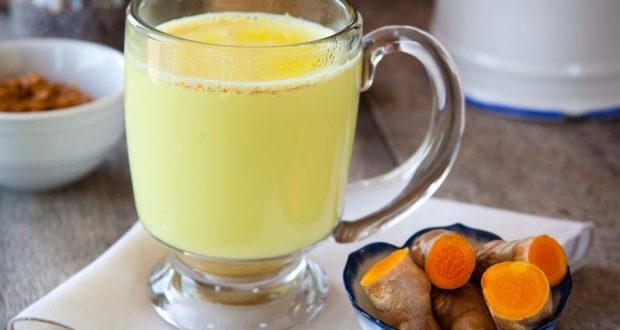 The key thing is to solve this problem naturally. If you want to have a good night's sleep and have a calm tummy, this coconut-turmeric can help you with that.
Health Benefits of Turmeric Milk
This drink is very popular in India, and they use it as a bedtime drink, just like warm milk in America. Indian people use it for around 5,000 years. It has a warming effect and it can promote restful sleep and improve the digestion.
All the ingredients in this recipe have amazing health benefits. Ginger is a great anti-inflammatory agent, and it can help with heartburn and digestion. Coconut milk has healthy fats and antimicrobial properties, that can protect our body from bacteria. Turmeric can fight inflammation and soothe the digestive tract. Black pepper can enhance the body's absorption of the curcumin in turmeric and when it comes to honey, it is full of vitamins and minerals, but also amino acids.
Turmeric-Coconut Milk Recipe
You Will Need:
2 cups coconut milk
1 teaspoon turmeric
¼ teaspoon black pepper
1-inch piece of sliced ginger root
Honey to taste
Directions:
Put all the ingredients (except honey) in a bowl and whisk them together. Put the mixture in a saucepan and heat it until it starts bubbling. Then you need to reduce heat to low and let it simmer for 5 minutes. Strain the mixture and add honey.
This is a simple and tasty drink and it will help you with sleeping problems and prevent nighttime stomach problems.