This unique goji berry body scrub only has three ingredients and you can do it yourself, at home, and you'll only need three minutes. It is really simple to prepare, but at the same time pretty efficient.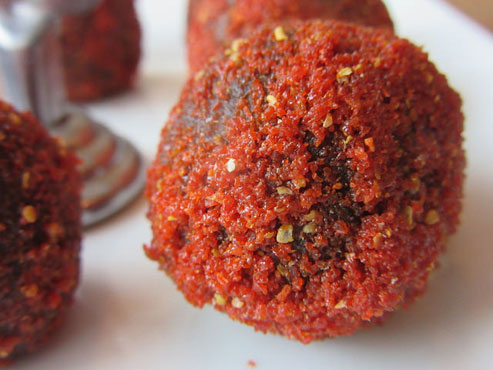 Every goji berry contains all of the basic ingredients for the wellbeing of our organism, such as: vitamins C and E, that are of enormous importance in prevention of the free radicals action (antioxidant effect), carotenes like beta-carotene, lutein and lycopene. It also contains minerals including iron, phosphorus and manganese which all regulate the energy metabolism, potassium and magnesium which improve the muscle endurance (important for the athletes), and zinc, as well as chromium.
These same ingredients have a fantastic effect over the beauty of the skin. All you will need for the preparation of this homemade face scrub is:
Two tablespoons of sugar
Two tablespoons of goji berries
One and a half tablespoon of oil which you prefer
First, get a coffee grinder or you can use blender if you don't have one. Put in the sugar and the goji berries first and blend them, until the mix is well grinded or blended.
After that, add the oil and stir with a spoon, to make sure everything mixes well.
Pour the mixture into an empty container and there you go – your scrub is ready!
You can use white sugar if you plan on using this scrub for the face only, because the white one is gentler than the brown one. If you have very sensitive skin, you can also use coconut flour instead of sugar.
Also, it is perfectly fine to use extra virgin sunflower oil, since scrub is used for rinsing procedures and there is no need to use expensive oils, which don't even stay on the skin.
Use this scrub once a week if you have combined or oily skin. If you have normal or dry skin, use it once in two weeks.