Make your garden even more beautiful with this easy and cheap trick that will make an interesting and unique flower holder!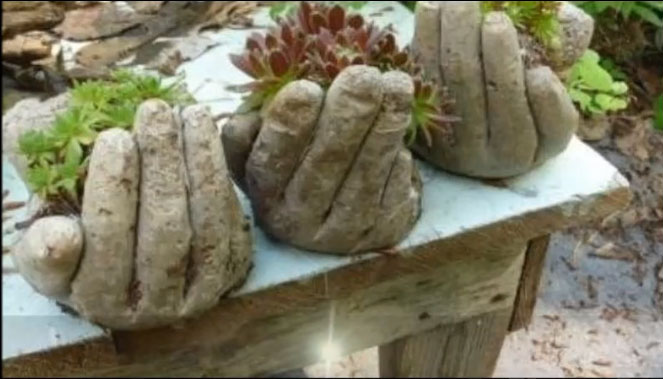 Isn't it great when a few cheap products and a little bit of your time can result in something really great? Don't worry, it is nothing difficult!
One guy filled a couple of rubber gloves with cement and when he was done, every neighbor was jealous when they saw the result!
All you need is a quickly drying cement, a pair of rubber gloves and scissors. Prepare the cement the way it is described in the directions and get the gloves ready. Slowly pour the cement in the gloves, filling them all the way to the tip of the fingers and make sure there are no air bubbles.
Shape the gloves in a way so they look as if they are in a position to hold something. This step is very important. When the cement is dry, cut the rubber gloves on the sides and slowly remove them. You will see the cement getting the shape of the gloves. Slowly strip off the gloves, patience is the key to everything! Put your creation in the garden and place your favorite flower in your new flower holder. Be unique in your neighborhood.