Gelatin has nourishing but also nutritive effect which makes it very efficient in creating volume and causing speedy growth of hair.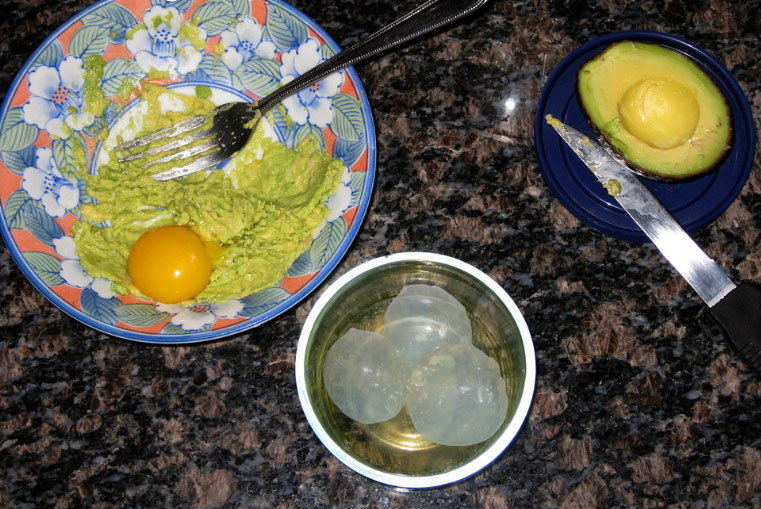 Gelatin masks have such a principle of action to cause a similar effect to hair lamination: they create protective layer which wraps every hair, providing shine and elasticity.
The effect, which is provided by the gelatin masks, is fantastic. They protect the hair, regenerate its structure and making it richer with protein.
If your hair begs you for strengthening, regeneration and volume, by all means try this gelatin mask.
The simplest, but very efficient recipe for hair mask with gelatin:
Pour cold water over one spoon of gelatin
In order to evenly spread the mask and affect every hair, the mix has to be homogenous. It is necessary to soak the gelatin in cold water, leave it for ten minutes and heat the mix on water steam (the temperature shouldn't be more than 140 degrees)
Take it off the stove, make sure the mix does not cool off and get hard once again. Add a spoon and a half of your favorite mask or hair balm. Stir well and apply on the whole length of your hair.
When warm, the active ingredients reach deeper and have much more intensive effect. Then, put a shower cap on your head and wrap it with a towel. Leave it to work 30-50 minutes (the longer – the better).
The mask is applied to dump hair.
It is easily washable if you used warm water. If you do everything right, you should not notice the shortcomings of this mask.
This basic recipe can be enriched with other natural and useful ingredients, depending on your hair type.
So, you can add an egg yolk or the whole egg if you have greasy hair, a spoon of honey or a teaspoon of castor or thistle oil.
If you have oily hair, then it is recommended you use apple cider vinegar (one teaspoon with the basic recipe). If you want to speed up the hair growth add a spoon of colorless henna or henna in your preferred color, to get a natural less colored hair.
If you have exceptionally dry hair, or dry hair ends, gelatin can be used with kefir or yoghurt with one egg yolk.
This way, adding these ingredients in the gelatin mask will make the effects on the hair more intense and more nutritive.
Regular use (every time after the first 10-15 hair washes – mandatory, after that – after every second or third wash for the ultimate effect of the hair mask), will make your hair pretty, healthy and shiny, the way we are used to see in commercial of cosmetic hair products.
Without any additional expenses and hair saloon visits, only using natural and above all – healthy components.
You can experiment and get your favorite combination.
Be pretty!