A lot of people are not familiar with banana flower, but this part of the banana plant is wonderful and more than healthy. It has numerous health benefits and if you want to find out about them, just keep reading.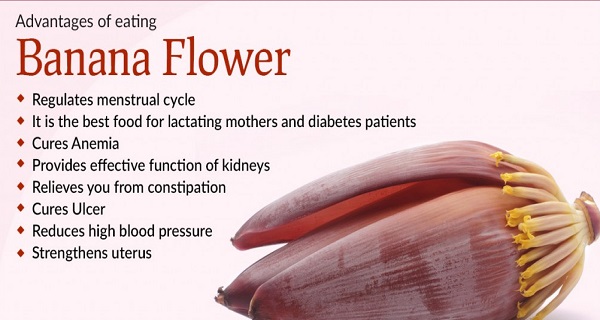 Banana flower is great and it has excellent health benefits, and these are just some of them:
Heals Anemia
It relieves the constipation
Keeps control of menstruation
Heals Ulcers
Lowers blood pressure
Strengthens the uterus
Improves the function of the kidneys
Great food for people with diabetes and lactating moms
How To Prepare Banana Flower Curry
Put two tablespoons of oil in one pan. Add a couple of mustard seeds inside and wait until sputters. Then you need to put a couple of sliced green onions and chilies and fry them.
Put a banana flower in a pan and some curry leaves, hing, coriander powder, and turmeric. Add some water to that mixture and cover it with a lid. Leave it for a while. After some time, open the lid and put some crushed coconut in it, and stir it well. That is it, you just need to eat it!