If your body needs healthy nutrients, then this recipe is just for you. It has numerous health benefits and it will preserve and improve your health.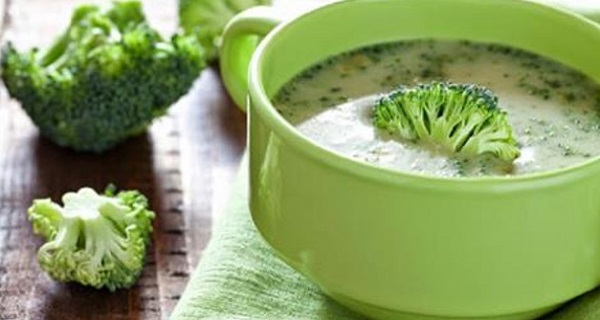 It is simple and easy to make, and all you need is few ingredients.
You will need:
8 cups vegetable broth (natural, without added fat, or salt)
1 small broccoli
4 celery stalks
2 large handfuls of kale (kale)
2 handfuls of spinach
2/3 cup of sesame paste (tahini)
2 tablespoons extra virgin olive oil
2 teaspoons of sea salt
Directions:
First, you need to have ready vegetable stock. You can do this by boiling some veggies for a bit. Don't add salt or industrial broth, because it is bad for your health.
Heat olive oil in a large saucepan, add chopped celery and chopped broccoli and mix it briefly. Add broth to it and cook for 10 minutes until it becomes bright green. In the end, add kale and cook 5 more minutes. Add all the remaining ingredients and cook it all until the spinach softens.
Put the mixture in a blender and blend it until it becomes smooth. That's it!
Kale and Broccoli: Two Superfoods in One Recipe
Kale
You can treat arthritis with kale, and that is one of the reasons why it is identified as a superfood. It is also great against ironic anemias. The interesting fact is that kale has more iron than beef.
Also, it is rich in calcium and by calorie, it has more calcium than milk.
100 grams of kale has 121 mg of Omega 3 and 92.4 mg of Omega 6 fatty acids. There are also compounds such as vitamin C, A and lots of fiber.
Broccoli
Broccoli is very nutritious food and it can fight and prevent cancer. There are also some researchers that show how broccoli has substances that can inhibit the action of cancerous cells. It is full of sulforaphane, and antioxidants that reduce the incidence of tumors.