Detoxifying our bodies from time to time is important if we want to keep everything running smoothly. This is because a detox gives the body time and the right conditions to deal with problems that we might not even know exist.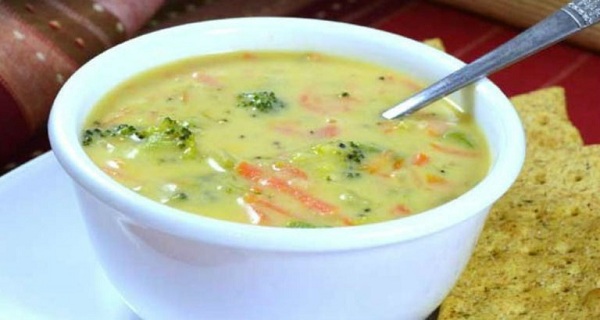 Think of it as a holiday for your body – just like you need a break from your work routine, so does your body. Some of the health benefits of a good, natural detox include prevention of chronic diseases, weight loss, stronger immunity, better skin and hair, higher energy levels.
However, people have different definitions of detox: some believe that a detox should simply help your body get rid of waste and toxins, while others (including us), believe that a proper detox should not only help you release toxins but also nourish your body in the process.
For this reason, soups are preferred to fruit and veggie juice cleanses because they are not only powerful detoxifiers but also rich in important nutrients and minerals.
A good soup-detox should last for 3 days, but if you're not up for it, you can soup-detox just for one or two days – it will still make a difference. During a soup cleanse, you should consume between four and six soup servings, with snacks and teas whenever you feel like it.
Here is is one of the best soup-detox recipes:
Broccoli Detox Soup
This soup is loaded with vitamins, minerals, and fiber.
Ingredients:
2 cups of broccoli florets
3 celery stalks, diced
½ cup of kale + ½ cup of spinach
1 onion, diced
3 garlic cloves, crushed
2 cups bone broth
½ a lemon (juice)
2 tablespoons f collagen
3 tablespoons of coconut oil
½ teaspoon sea salt
Preparation:
Heat the coconut oil, add the onion, garlic, celery sticks and broccoli and cook for about 5 minutes, stirring frequently. Add vegetable broth and the rest of the ingredients, bring to a boil and let it simmer for about 10 minutes on low heat –the veggies should be tender.
Snacks and Teas
First of all, make sure you're drinking lots of water during the detox – at least 8 glasses a day.
If you like, you can eat carrots, cucumbers, avocados and apples as a snack. You can also drink green tea, turmeric, and ginger tea or lemonade (no sugar!), whenever you want to.