Serious allergies can be treated by a genetic therapy, says the new study published in the magazine JCI Insight. Scientists claim that with only one treatment, it is possible to provide a lifelong protection of the patients with serious allergies, like asthma. The expert science team, led by the professor Ray Steptoe from the Queensland University in Australia succeeded in excluding the immunological reaction, for now in animals only, which is the trigger of allergic reaction.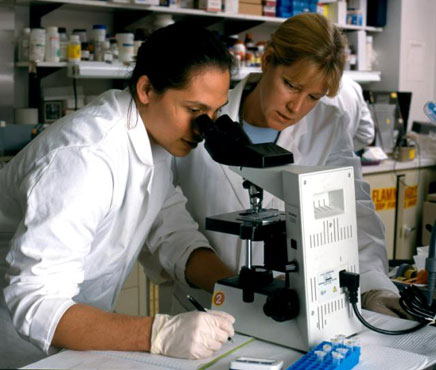 The professor Steptoe says that when someone is allergic and shows signs of asthma or redness, the symptoms are result of the reaction of the immunological cells of the protein found in the allergen. These immunological cells, so-called T-cells, develop a sort of immunological memory and become very resistant to the existing therapies. Now, they can only delete the T-cells memory in animals with genetic therapies, affecting the immunological system in a way that the immune system becomes tolerant to the protein.
Creating a medicine for a broad use
In laboratory conditions, stem cells are drown from the blood, a gene regulating the protein in the allergen is injected, and then those cells come back to the donor. These type of cells gotten through genetic engineering produce new blood cells which lack the allergic reaction.
Doctor Steptoe says that the eventual goal of the procedure would be one injection with a genetic therapy that will replace the short-term therapies directed towards the allergy symptoms with a different degree of efficiency.
"We still have not gotten to the point to make the procedure as simple as flu vaccination, but we are now working on making it as simple as possible and safer for a broad use. In this moment, we are focusing on the population with asthma or the ones suffering from potentially fatal food allergies" says the professor.