Rice is very popular in Japan and it has a few reasons for that. Rice is not only very tasty and delicious, it can also make your skin look youthful and fresh.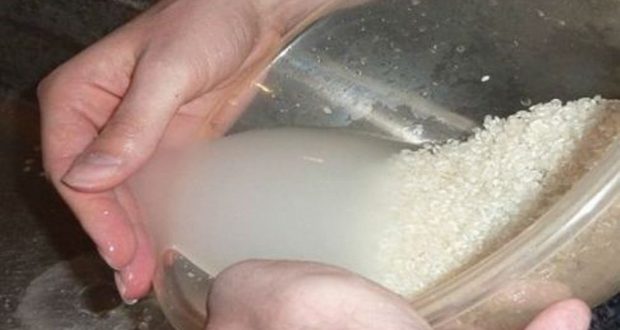 Using rice water, rice bran powder and rice bran oil will make your skin look brand new. It will give it clarity, get rid of dark spots and eliminate toxins. You will once again have smooth and clear skin.
Rice is full of linoleic acid and squalene, ingredients that increase collagen production in the skin. Collagen protects your skin and prevents wrinkling. In the summer days with the power of squalene, your skin will be protected from sun damage. Vitamin E and gamma oryznol in rice will lower the cholesterol and protect your heart from heart disease.
If you want for your skin to be healthy and young, you can make this rice based mask. Here is the recipe.
You will need:
3 tablespoons rice
1 tablespoon milk
1 tablespoon of honey
Boil the rice and strain it, and keep the water where you boiled the rice. Add one spoon of heated milk in the rice and mix it well. After that add honey. Now your mask is ready!
You need to apply the mask on the dry and clean skin. Let it dry and once it is dry, just take the mask off and wash your face with the water in which you boil the rice.
Rice water is great with fighting inflammations and it also has healing properties. Your skin will become clear and moisturized. Do this treatment at least once a week and your skin will look ten years younger.