This smoothie will keep you full for a few hours, it will keep you energized, fresh and most importantly – it will keep you healthy since it has large amounts of vitamin C, among the many others.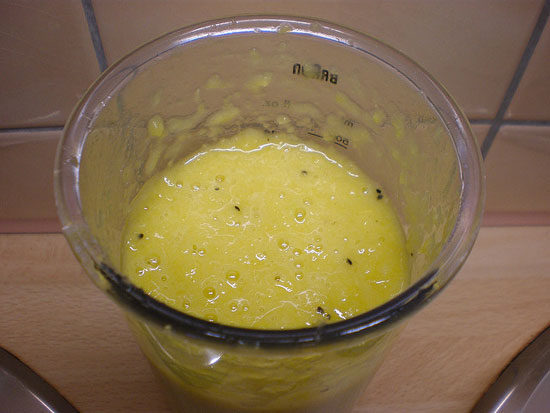 What you will need is:
One orange
One nectarine
One kiwi
One carrot
One banana
Flax seed
Dried cranberry (a quarter of a cup)
Peel off the fruits, cut them in small pieces and put them all together in a blender. Add a bit of water, few ice cubes or almond milk, to be able to blend it all together and make it a bit more liquid-ish.
The nutritional value of this smoothie is very high, and the ingredients are not that hard to find. It is good for summer as refreshment, but it is also great for winter mornings when you need energy the most.