One of the most popular citrus fruits, lemon, has long been used in skin and hair care remedies. This healthy fruit is packed with powerful nutrients like vitamin C, vitamin B6, potassium, citric acid, limonene, eriocitrin, flavonoids, etc., making it an excellent natural remedy for healthy hair.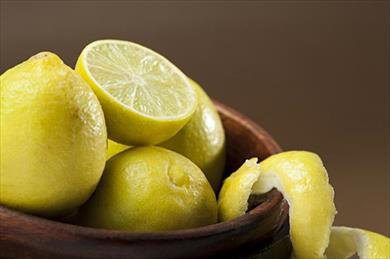 Why Lemon is Great for Hair
Because it's rich in vitamin C, lemon can boost the production of collagen and therefore speed up hair growth.
Thanks to its acidic nature, lemon can help tighten hair follicles, thereby reducing hair fall. This also makes it great for cleansing the scalp and unclogging hair follicles.
Lemon has anti-fungal properties, which makes it an excellent ally in fighting dandruff and smilar scalp fungal infections.
Limonene, a compound found in lemon, can add shine and life to dull hair.
Anti-Dandruff Solution
Use this citrus fruit in combination with camphor and coconut oil to eliminate dandruff from your scalp:
Cut a fresh, ripe lemon into two pieces, and squeeze the juice of one half;
Mix the lemon juice with 2 tbsp of coconut oil and 2 drops of camphor oil;
Massage the solution into your scalp for around 5 minutes and then let the treatment work its magic for at least one hour;
Wash your hair with a shampoo and follow with a conditioner (never condition the scalp when fighting dandruff!);
Practice this routine 2-3 times per week, until the dandruff is gone.
Oily, Limp Hair Solution
Lemon's astringent properties can balance your scalp's oil production, making it less oily.
Squeeze the juice of one fresh lemon and dilute it with warm water;
Use the solution on your scalp by massaging it for a few minutes and then leaving it on for about 10-20 minutes;
Shampoo your hair as usual.
Lemon for Hair Growth
A combination of lemon juice, castor oil, and olive oil can help you grow your hair faster.
Mix 1 tbsp of warm olive oil with ½ tbsp of warm castor oil;
Add 3 drops of essential lemon oil and mix well;
Apply the mixture to your scalp by massaging it for around 5 minutes and then leave it on for an hour or overnight;
Wash your hair with a shampoo and use a bit of conditioner on the ends of your hair;
Follow the remedy once or twice a week.