Mosquitoes are often the uninvited guests in our homes, but it is not easy to get rid of them! Video below explains how you can prepare a simple recipe that will help in their elimination.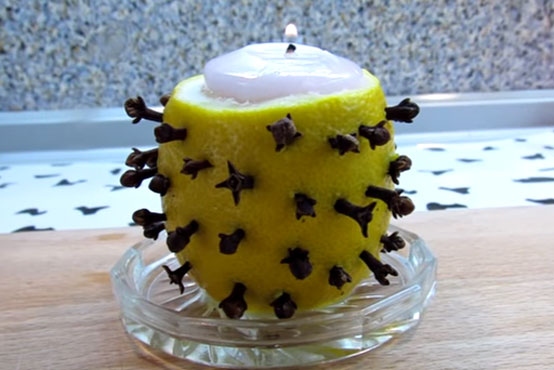 All you'll need is a lemon, a candle and a little bit of cloves. Cut out the lower and the upper side of the lemon, as well as the insides, so that you only have the bark left. Place the candle inside and make small holes in the bark where you'll put the cloves.
The second option is to place a candle part in a little jar and then add this in a pot with a boiling water, so that the wax will mix with the water. Add a bit of grinded lemon bark, cloves and a candle in the middle, so that you light it later on.
Both ways are efficient in eliminating mosquitoes in a friendly way.