Most women would like to have perfectly shaped, firm breasts for as long as possible. However, aging, collagen loss, breastfeeding, weight loss, etc., are just some of the natural processes that can make a woman's breasts lose their elasticity and suppleness.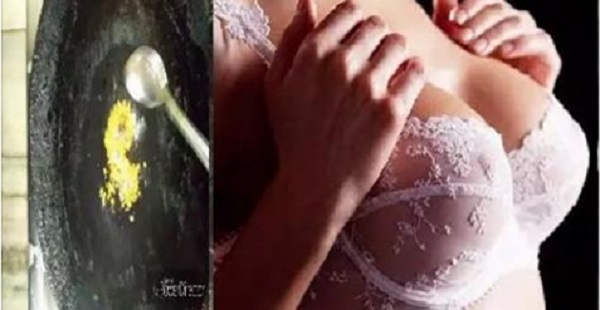 The good news is that there are certain remedies that you apply to prevent or even fix saggy breasts. One of them is a mixture of olive oil and fenugreek seeds, which supposedly only takes a couple of weeks to work its magic. This combination is said to restore breast suppleness, tighten and tone them up.
Olive Oil and Fenugreek Seeds
You will need:
3 tablespoons of olive oil
1 teaspoon of fenugreek seeds
Mix the ingredients together, put them in a pot and heat them up. You should cook 'till the fenugreek seeds turn a bit darker – but make sure you don't overcook the remedy. After you're done cooking, let the mixture cool down at room temperature.
How to Use It
Once chilled, use the remedy as a massage oil. Rub it into your hands and then start massaging your breasts in a circular motion for about 10 minutes. Be gentle though- you don't want any broken capillaries. After you're done massaging your breasts, let the remedy sit on your skin for a few minutes and then rinse it off.
You should repeat this process at least once a day -preferably twice – for at least two weeks. After two weeks, you should notice various improvements: your breasts should be firmer and more supple; they can even appear a bit fuller.
Once you've reached your goal, make sure you repeat the process every once in a while.