Every women's biggest wish is to have gorgeous, rich locks. However, as we are all aware, these locks take a lot of time and patience to achieve.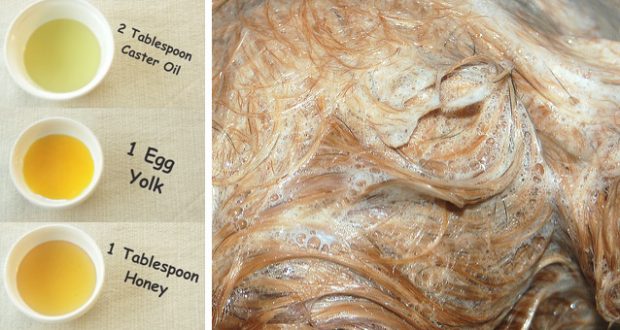 The average hair growth per month is about half an inch.
This growth, however, is influenced by many other things including overall health and genetics among others.
Herbs are usually used as natural ways to accelerate hair growth, in combination with other ingredients.
This homemade mask will help you to get healthier, thicker and longer hair. Check it out!
All you will need is:
2 tablespoons of castor oil
One egg yolk
One tablespoon of honey
Mix all of the ingredients together, and massage your scalp with the mixture.
Use the rest of this mixture and apply them on the overall hair. Afterwards, cover it with plastic bag or hair cap if you have one. Leave it in your hair for 2-4 hours and rinse as you would usually do with your shampoo and conditioner. Do this procedure for 1-2 times a week for a period of 2 months, and you'll see the astonishing results!