One Chinese village called Huangluo has a women population from the Yao tribe that has the most beautiful hair in the world. Their hair is strong, healthy and they have NO WHITE HAIR! They have all of this thanks to the traditional, very simple way of hair care.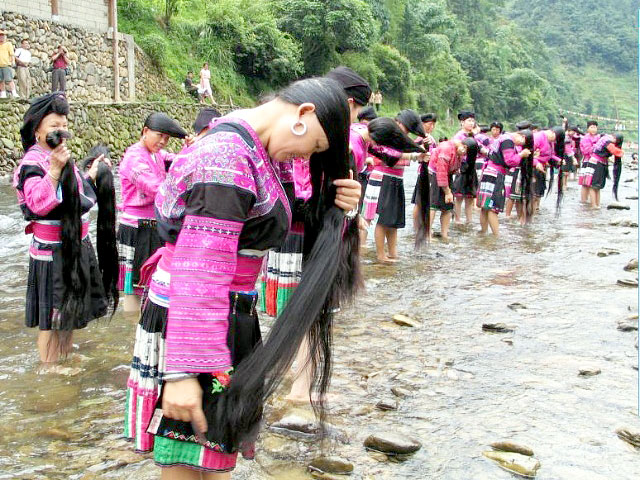 Namely, women from the Yao family wash their hair with rice water – the water that remains after cooking the rice. The secret is within the antioxidants that rice releases when cooked, which have an amazing effect on the hair.
Amino acids found in the rice water strengthen the hair root, which helps with the problem of hair loss, at the same time providing more volume and softness that stays in the hair, after the wash with the rice water. This method makes the hair beautiful and shiny until the next wash.