We all know about the great benefits of turmeric, but did you know that you can give it to your dog?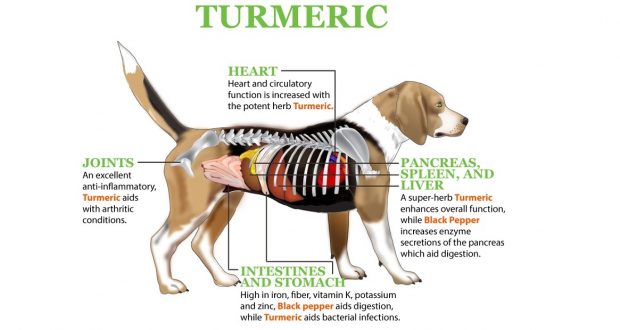 If your pet dog suffers from pain in the joints or if you want to protect him from cancer, you can make this golden turmeric paste and give it to him. It will provide your pet a healthy and long life.
Health Benefits of Turmeric
Antioxidant properties
It's a natural and effective anti-inflammatory agent
It protects the liver from toxins
It can help prevent and even treat cancer
Golden Turmeric Paste
You will need:
½ cup organic turmeric powder (Make sure it's organic turmeric powder because only organic one contains curcumin)
1 to 1 ½ cups filtered water
1 ½ teaspoons freshly ground black pepper (You can grind organic black peppercorns in a coffee grinder)
¼ cup organic cold pressed virgin olive or coconut oil
Directions:
Put turmeric and water in a pan and mix it well. Add one cup of water, or more if needed. Stir this mixture on a medium or low heat for 10 minutes, until you get a thick paste. Add a bit more turmeric if the paste is watery, and heat it for a few more minutes.
Add pepper and oil to the paste and stir it well. When the mixture is cooled down, you need to place it in a jar with a lid, and then put it in your fridge. Don't store this paste for more than 15 days, after that, make a new batch.
Golden Turmeric Paste for Dog
Put this paste to your dog's meal, by mixing it with kefir or water. First put ¼ to ½ teaspoon, keep in mind the size of your dog. Increase the amount from there (if the dog is larger, give him up to one tablespoon).
Since the turmeric leaves the body really fast, give smaller amounts to your dog throughout the day.