Growing plants at your home could be very beneficial, especially if you want to prevent exposure on electromagnetic radiation, solvents, harmful odors of paints and many other chemicals used at your house.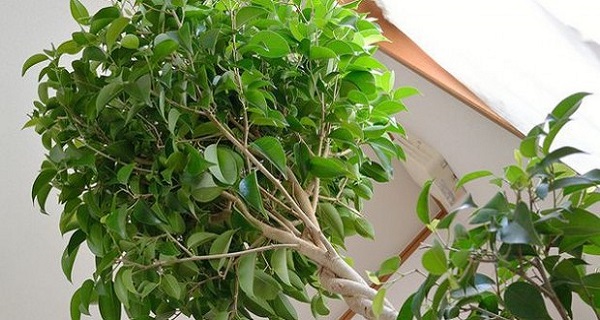 The recommended average for growing plants at your home is one plant on 75 square feet and it is optimal minimum for keeping air clean and maintain healthy environment for living.
We present you three very beneficial and efficient plants which will protect your home from pollution and harmful influence of the environment:
Fig
Cigarette smoke can be easily neutralized by this amazing plant.  Fig reducing the concentration of carbon monoxide, carbon dioxide, and few other harmful chemical elements which are poisonous for us. This plant should be positioned on a proper place because it needs special environmental requirements, such as not to be exposed on sunlight or drafts.
Fern
Formaldehyde, paint, glue, curtains, or detergents which evaporates from the furniture could be easily neutralized by fern plant. Same as the fig, this plant should not be exposed on sunlight, but it loves a lot of moisture.
Dragon tree
Dragon tree is another formaldehyde neutralizer and excellent air-purifying plant.  This plant is resistant to temperature changes, and it is easy for growing and maintaining. It is recommended not to be exposed on direct sunlight especially not in a semi light spot, and to be watered every day.