Tomatoes are rich vitamins and nutrients and have a huge beneficial impact on our health. They are one of the best fruits to have, especially when being naturally grown without the use of pesticides.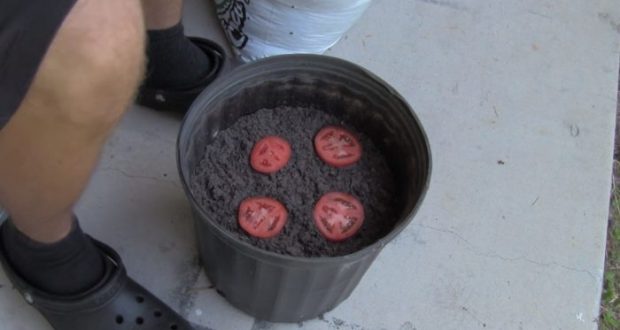 Surprising view of rotten tomatoes when you open the fridge can be very disappointing. One way to get rid of them I to throw them in garbage, and other is to use them as seed for growing your own plants of tomatoes. With this quick video, you will learn how to give your rotten tomatoes second chance:
The video above shows that growing your own plants of tomato is extremely easy. All you need is pot, some dirt and slices from overripe tomato.
Cut 4 tomato slices (about quarter inch thick) and place them flat on top of a large pile of potting soil in your pot.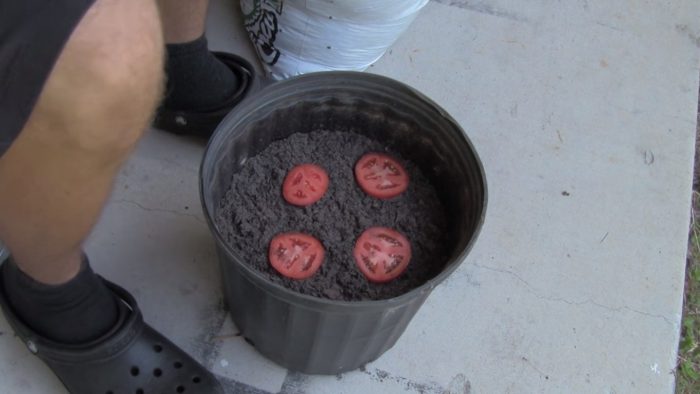 Cover this slices with thin layer of dirt. If you cover them with too much dirt, tomato seeds will not be able to sprout. The first visible result of this planting should be after around 2 weeks. Don't forget to water the plant once in a while.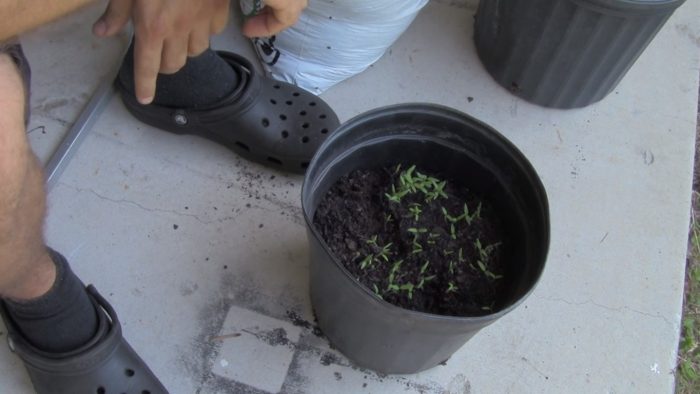 Take 5 of the biggest and strongest looking seedlings and put them in separate pot. Wait until they grow, and remove the ones that are not doing as well, leaving only the 2 biggest ones.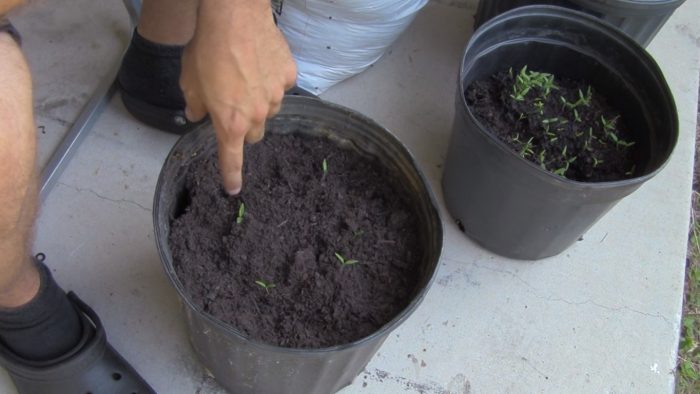 Now you know how to grow your own tomatoes. Voila!