Apple cider vinegar is an amazing ingredient, and it is irreplaceable in a kitchen. It is very healthy and can be used for a variety of things, from cleaning to reducing hair loss.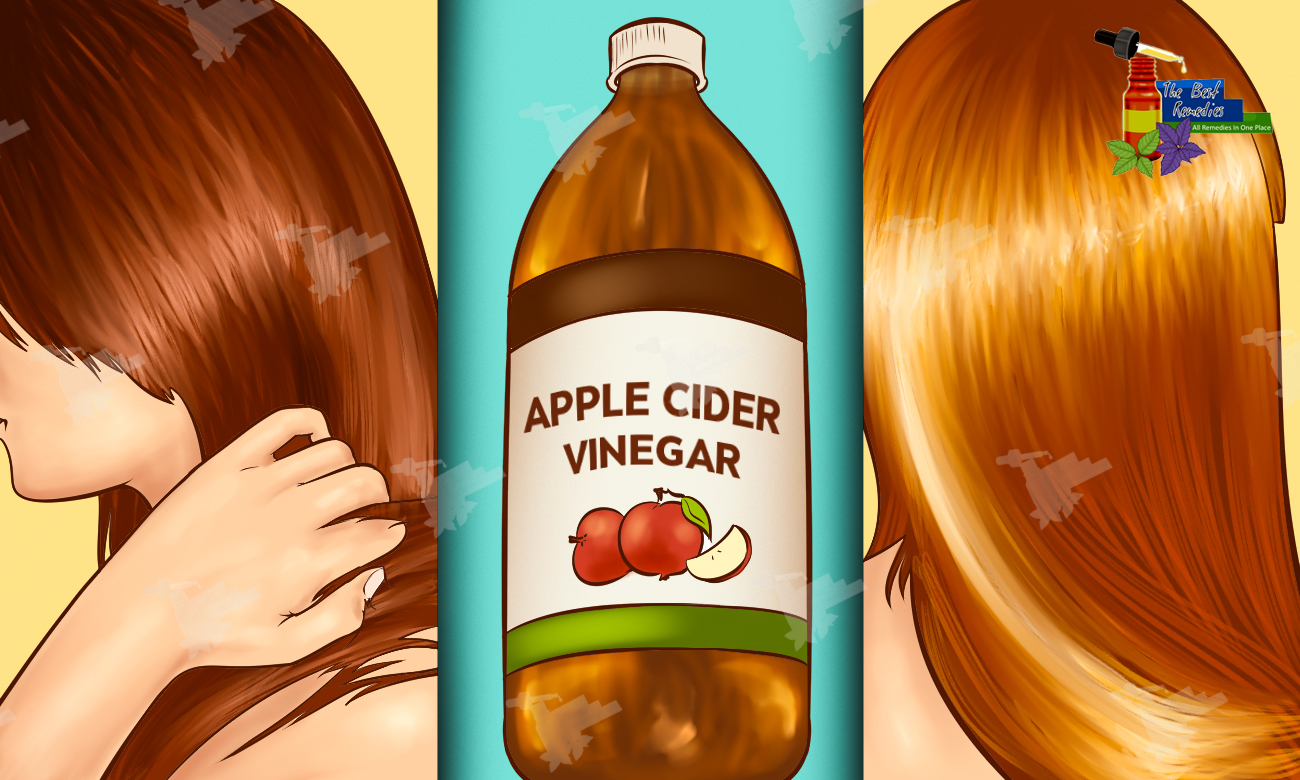 If you take apple cider vinegar and rinse your hair with it, you will experience numerous of great benefits. You are wondering what are those benefits? Well, just keep reading!
Benefits of Apple Cider Vinegar
Treats Dandruff
Apple cider vinegar is great because it has antibacterial activities and also anti-fungal properties. This means prevention and elimination of dandruff.
New Hair Shine
ACV will add shine to your hair and make it look smoother.
No More Split Ends
When you make ACV hair rinse and use it, it will reduce split ends and prevent hair breakage.
Balances Hair and Scalp pH
Hair can become brittle and dry from a lot of commercial hair products. If you use apple cider vinegar hair rinse, it will keep the pH balance and eliminate the accumulated buildup.
Stimulate Hair Growth
Because ACV is great for treating clogged hair follicles, it prevents hair loss and promotes hair growth. Your hair roots will be strong and hair will have a volume.
Detangles Hair
You can use apple cider vinegar instead of conditioner. It will detangle your hair due to the acidity in it, and you will have smooth and strong hair.
Apple Cider Vinegar Hair Rinse
For this recipe, you will need raw, organic, unpasteurized and unfiltered apple cider vinegar. Remember to shake the bottle before using it so all the elements will be evenly distributed.
You will need:
1 cup water
2 tablespoons ACV
A few drops of any essential oil (optional)
Directions:
Mix all the ingredients and put them in a spray bottle.
When you use this mixture, first shampoo your hair, and then apply apple cider vinegar hair rinse (remember to massage it into your scalp and hair). Leave it for a few minutes and rinse your hair. Do this twice a week and you will see amazing results.