Egg Mask: This home remedy is found to be a part of the many cultures all over the world with different variations.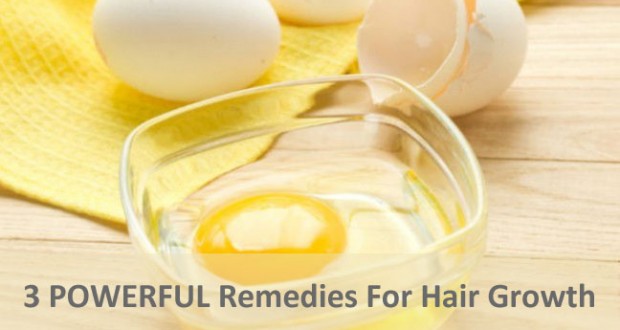 Why?
It contains high levels of proteins which help in the formation of new hair. It is also rich in sulfur, zinc, iron, selenium, phosphorous and iodine.
How To Use:
Take the white of one egg
Add 1 teaspoon of olive oil and honey to it
Mix it all well to form a smooth paste
Apply it all over your hair carefully and leave it for 20 minutes
Rinse with cool water and shampoo it off.
Apple Cider Vinegar

Why?
The vinegar gently cleanses the scalp and maintains the PH balance of the hair accelerating hair growth.
How To Use:
Wash your hair
Use apple cider vinegar as a final rinse after washing your hair to get healthy and shiny hair.
For 1 liter of solution – mix 75ml of apple cider vinegar to one liter of water
You may store this entirely or make it smaller batches. For smaller quantities, take 15 ml of apple cider vinegar and add it to a cup of warm filtered water
After washing your hair, using this cup of water as the final rinse.
Onion Juice

This is the oldest and the most efficient home remedy for hair growth.
Why?
Onion juice is rich in sulfur that boosts collagen production in the tissues and helps in re-growth of hair.
How To Use:
Use red onions or shallots
Chop it into small pieces
Squeeze out its juice.
Now apply it on your scalp carefully and keep for 15 minutes.
Finally rinse off with a mild shampoo.
Save
Save
Save
Save
Save
Save
Save
Save