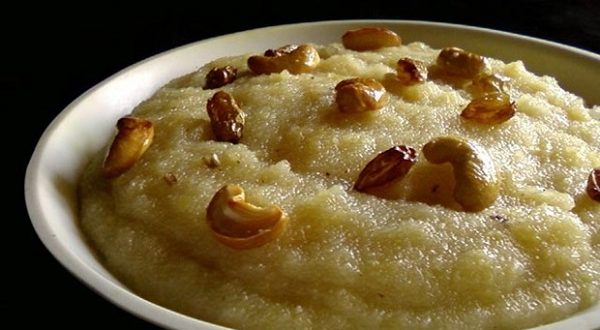 Ingredients:
2 cups of milk
18 oz. of apples
Four tablespoons of semolina
Five tablespoons of sugar
Half a teaspoon of cinnamon
Any nuts, by preference
Preparation:
Pour 3 tablespoons of semolina and 3 tablespoons of sugar in the milk, and cook until it becomes thick.
Grind the apples, pour 3.5 oz. of water over it and add the rest of the sugar, cooking them until they become soft.
Blend with a stick mixer and add a spoon of semolina, cinnamon and cook until it is thick. Combine the two mixtures and pour them in bowls, sprinkling the nuts on top. There you go! Enjoy.