Many cultures in the world know about amazing health properties of ginger, starting with ancient Indian, to the Chinese. This simple remedy is also a proof that ginger is more than powerful.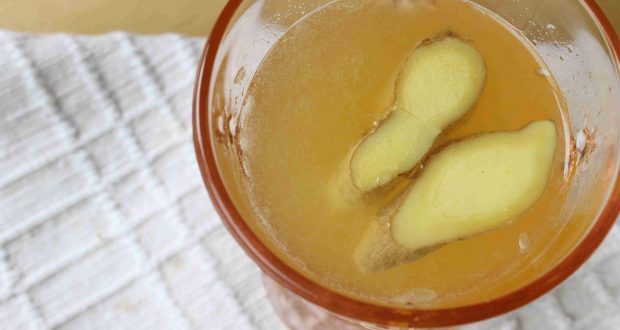 Ginger is full of potassium and manganese, crucial ingredients for normal heart functioning. Manganese helps in protecting the lining of circulatory and heart system and also boosts immunity. Also, with the use of ginger your skin, hair, teeth and nails will look amazing.
Besides potassium and manganese, ginger also has vitamins A, B, C, E, calcium, zinc, iron, magnesium and lots of other nutrients. It is excellent when fighting inflammation and gingerols in it will treat joints, nerves, and muscles, but also prevents a migraine.
A study published in the Journal of Natural Products showed that gingerol derivatives can prevent joint inflammation. Another study published in Phytotherapy Research showed that ginger cures neuropathic pain in rats.
Recipe for Ginger Water
You will need:
3 cups water
Fresh ginger root (1-2 cm)
½ lemon
Raw honey
Directions:
Grate ginger with a zester, and then mix it with lemon juice from half of lemon, and add water. Add honey to that mixture and in the end strain it. Drink this remedy during the whole day.