Have you ever wondered how does your body feel on a long flight? We have the answer!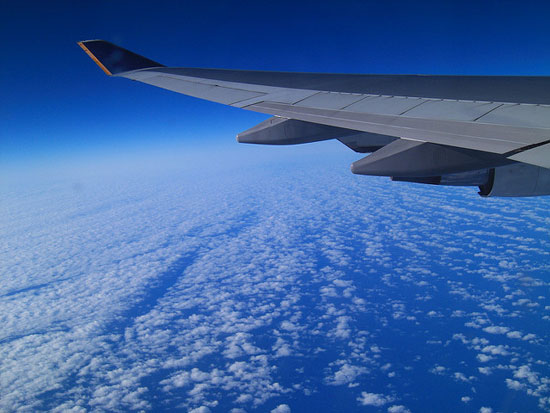 You become dehydrated
Any flight of three or more hours can shed even 1.5l of water from the body.
You become bloated
The air pressure can cause inflating and stomach cramps because of gasses that build up.
You are surrounded by germs
When flying, you have 100 times more of a chance to catch a cold. That is because half of the oxygen in the cabin is recirculated.
Your senses of taste and hearing are affected
One third of the tastebuds you have are numb and the changes of the air pressure can affected the hearing.
You are deprived of oxygen
The cabin is pressurized to two thirds of the normal atmosphere pressure that can make you have a headache.
Exposure to cosmic radiation
During a seven hour flight, you will be exposed to the same amount of radiation as if you have had an x-ray.
Blood will accumulate in your legs
This is because you are sitting most of the time and lack movement, so fluids build up. In order to prevent this from happening, drink in lots of fluids and move around the cabin when possible.