This recipe is amazing – both in nutritional value and taste! It is absolutely delicious, besides the simplicity. Whenever you are in hurry, or don't have a lot of ingredients available – this recipe can come in handy.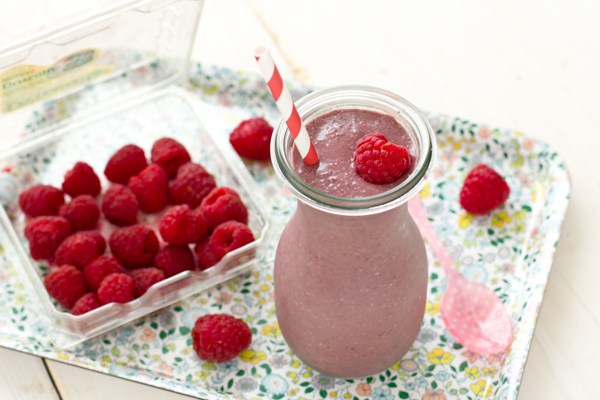 Just get a:
Banana
Half a cup of raspberries
Chia seed (one teaspoon)
And a quarter cup of almond milk (you can also yous rice milk or soya milk and if you don't have any of these in the kitchen, just add a bit of water in your smoothie)
Just cut the banana in pieces, put it all the ingredients in a blender for a minute or so and voila – you have one of the simplest, yet BEST smoothies! Great for anytime of the day!