Arthritis is a serious condition that will cause inflammation and stiffness of the joints. It can really hurt and affect your whole body. There are more than 200 types of arthritis and people of the middle ages are usually getting the worst of it.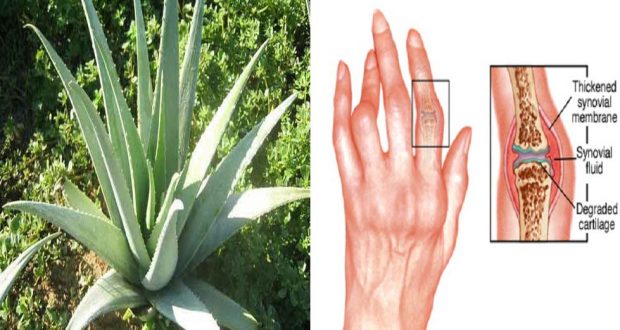 What Causes Arthritis and How to Treat It?
First of all, there is no one single thing that causes arthritis, it can happen because of a variety of things. It can come from injury, old age, immunity dysfunction… When it comes to curing it, there are many drugs on the market and also a variety of bandaging and splints. But, if you want to cure it naturally, here are just some ways to do that.
Garlic
We all know that garlic is very healthy, but did you know that you can use it to cure arthritis? Since garlic has anti-inflammatory properties, garlic tea will reduce inflammation and swelling.
Green Tea
This drink is an excellent way to keep your health in order. It is used by people who suffer from cancer, but also by people with Parkinson's disease and other serious condition. It has anti-inflammatory properties, so you can use it in a fight against arthritis.
Turmeric
Turmeric is an excellent spice to have in your home. It has healing properties and it is a very strong antioxidant, so you can use it to recover from cancer. It can be used as an immunity booster and since it has anti-inflammatory properties, you can use it for arthritis. You can use turmeric tablets, or in a powder form.
Boswellia
The oil Boswellia can be produced from the Boswellia tree. It can block leukotriene and those are substances that attack healthy joints in autoimmune diseases. You can put this oil in tea, or take capsules, or even use a topical cream.
Aloe Vera
Aloe Vera is great because you can treat sunburn, eczema and skin diseases with it. It is very soothing and has healing properties, so you can apply it onto the joints and have relief.
When you get arthritis, you need to take care of it properly, because if you don't your life can be limited. Carrying things or even typing can be tricky. You will need to stay active and that means walking, swimming, or even Pilates or yoga. You need to stay in shape and have a healthy diet.