In a mater of time prepare very tasty dessert that will win you over at first bite!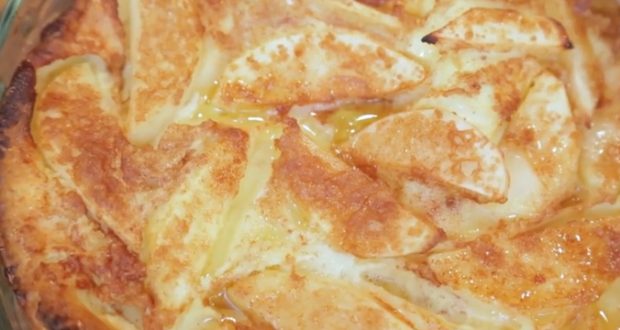 These are pancakes apple …
Ingredients
3 apples
flour
butter
eggs
salt, milk
brown sugar
cinnamon
Preparation
In a hot oven, melt butter, when it becomes liquid, add the apple slices and return everything to the oven. Leave it until the butter begins to "sizzle".
Remove the pan from the oven and pour the previous scrambled mixture of eggs, milk and flour. Sprinkle a pinch of brown sugar and cinnamon. Return to the oven and leave for 20 minutes to bake.