A recent research conducted by the American Ministry of Agriculture shows that all who consume watermelon stored in the fridge make a huge mistake.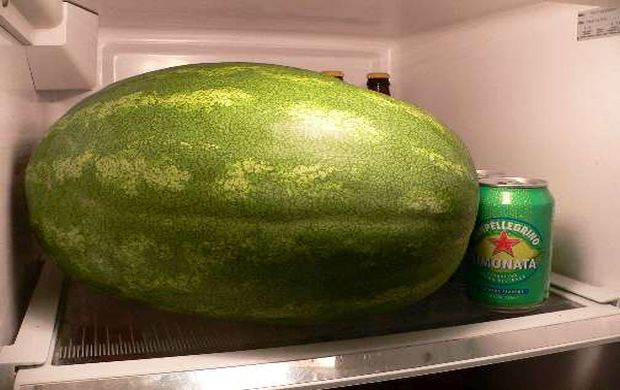 Namely, as the experts say, the watermelon should be kept on a room temperature in order to preserve all of the nutrients it contains. When cold, the watermelon loses most of the vitamins and other nutrients it contains.
One other thing the scientists discovered is that the watermelon keeps to produce vitamins and nutrients even after being harvested, but again – only if stored on room temperature. When stored in the fridge, this process is significantly slowed down.
The research involved keeping a watermelon on 70 and 54 degrees Fahrenheit for 14 days, and it was found that those that were kept on 70 degrees temperature have 40% more lycopene and from 50 to 139% beta carotene.