This tea helps with stomach cramps, it reduces acidity, and it promotes normal functioning of the stomach. It prevents cramps, nausea, irritability and inflammation of the stomach mucus and dyspepsia.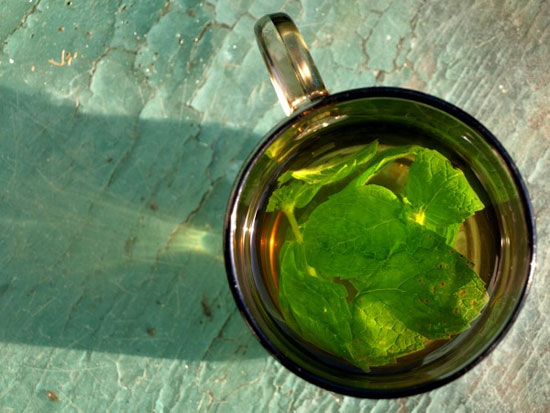 It has a calming influence on the whole organism, making digestion easier. Thanks to the relaxing mint properties, it has a good effect on cramps in the digestive tract as well as the problems with the gallbladder.
Cook a mint tea and add some grounded nutmeg. Cover it and when it has cooled off – drink it.
If there are problems with gases, menthol capsules are also recommended. However, one should be careful when using concentrated medicaments and use them only as the directions say.
Consumption:
Drink 2 cups of tea, three times a day.
One tea box is sufficient for seven days. It should be finished in order to completely recover the stomach.