Upset stomach before going to bed can be quite uncomfortable, as well as being really full. If the last meal is full of calories, it can be heavy and a reason for problems of getting good sleep and rest.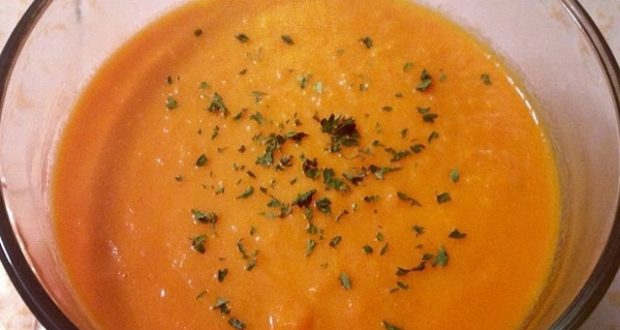 Heartburn, interrupted sleep, lack of sleep or acidic reflux can be just a few of the problems caused by poor digestion.
However, there is a natural solution to this kind of problems and it includes coconut milk, turmeric and ginger. These are good anti-inflammatory foods to consume before bedtime. The drink of these ingredients will improve the digestive process and help you avoid heartburn as well as acidic reflux.
The best natural way among many, includes this drink made of the aforementioned ingredients that will help you deal with these digestive problems in fairly short amount of time.
Here is more specific elaboration on how these ingredients affect our health.
Ginger: very powerful ingredient that has numerous positive effects in terms of improving the food digestion in the organism.
Turmeric: this second mighty ingredient contains something called curcumin. This ingredient is very useful for a lot of health issues including bad circulation, poor metabolism, it fights off bacteria and is good for battling gallbladder problems. The power and the absorbance of curcumin can be magnified if you add black pepper.
Coconut milk:  very useful ingredient as well, filled with healthy fats and rich with antimicrobial benefits, that can prevent digestion issues in the long-term, and this is why it is so popular among vegans.
Honey: rich with vitamins and minerals, enzymes and amino acids. This is what makes it very helpful for digestion stimulation and removal of irritation in the digestive tract.
Recipe:
Ingredients
one teaspoon of turmeric
two cups of coconut milk
one piece of ginger root (or as an alternative you can use one teaspoon of ginger powder)
a tablespoon of honey
a little bit of black pepper
Instructions
Add all of the ingredients in a bowl, saving only the honey for later. Mix them until the mixture is homogenous. Pour the mixture in a saucepan, heat it and boil it. When it starts to boil, cook it on low heat for five minutes. After that, leave it to cool down. When it's chilled, add the honey and consume it while it is warm. There you go! You have your remedy.
This easy and simple drink is very useful, not only for digestive problems, but also for bad breath and various different stomach issues. It is good to consume it approximately an hour before going to bed, and the next day you will notice that you woke up full of energy.
Make sure you share this recipe, it may help someone get a good night sleep.