Winter Health and Beauty Tips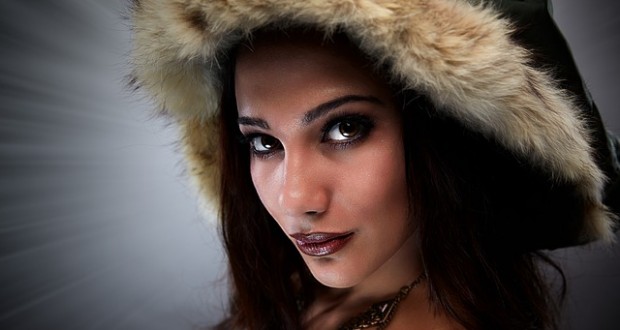 Winters make the skin dry. Chapping and scaling is a common problem faced in this season.
Water is the key
– The body needs to be kept hydrated. Consume warm water at periodic intervals as water is very important to detoxify the body. The skin needs to be hydrated from inside too.
Cold showers
– However fresh hot water baths make you feel in winters, they actually damage your skin and hair, by adding to the dryness. So go in for a warm + cold water bath. This hydrotherapy increases the blood flow throughout the body and rejuvenates the skin. Start with a warm water shower, and then turn the water to a colder temperature for about 15 seconds. Again turn to a warmer temperature, repeat this process for about 2-3 minutes. If you really care about your skin and hair, remember never to have very hot water baths.
Exfoliate regularly
– This will help get rid of the excessive dry skin. Removing the dead cells will help your skin absorb the moisturizers better, making it softer and scale free. During winters exfoliation can be done at least 2 times a week. Be gentle on your skin always while using ready to use scrubbers or homemade formulas to exfoliate.
Moisturize the skin
– Apply moisturizers and lotions to keep your skin healthy and glowing. After taking the shower slather on the moisturizer on your skin. It is better if you don't use soap while washing up before moisturizing. Go for a body wash instead of soap.
Monsoon Health and Beauty Tips
Monsoons relief us from the scorching heat of the sun.  However each season ahs its effects on the skin and hair, likewise proper care is needed.
Do the makeup right
A matte-finish primer and foundation will help to help the make-up last longer, in spite of the humidity. Do not use any cream based blushes, etc. as these will melt away. Use waterproof products so that no smudging will happen. Wipe away the excess oil and sweat without removing the makeup.
Take care of hair
Hair will get frizzy during the rains so take good care by proper shampoo and conditioning. Dont do much styling to your hair as it wont hold due to the high humidity. Style hair either in a loose bun or in a ponytail, since those styles are the best to combat the humidity.
Hydrate the body
Most of us dont drink water properly during the monsoon. But that is not so right. Your body needs water so keep sipping on water at regular intervals. Do not lower your water intake.
Foot care
It is vital to take care of the feet as during the monsoon they are at greater risk of infections. Dry your feet properly to prevent any fungal infections. Go for pedicure periodically. Do not wear boots during this season as they hold up water making your feet soggy.