This delicious smoothie recipe is very easy to prepare and contains all the nutrients you need (full of mins, folic acid, potassium, calcium and iron). It is perfect for pregnant women or even for those in pre-pregnancy stage. This is what you need: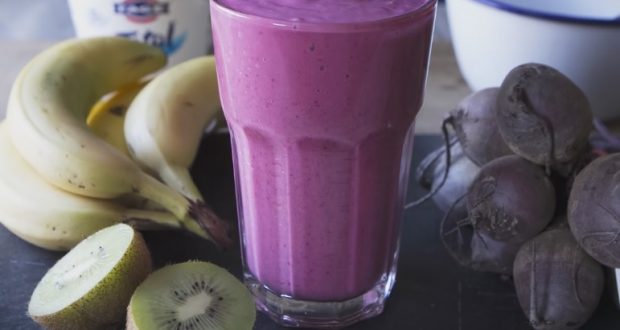 Ingredients
Kiwi
Dried figs
Raw beetroot
Banana
Full fat Greek yogurt
Almond (or regular) milk
Put all the ingredients in blender and mix them well. Pour the homogeneous mixture into chilled glass (it makes it a little bit more refreshing), and drink it.
You will be delighted!