According to some research about 75 percent of American women color their hair. When that high amount of women is using unnatural products, the danger of chemicals cannot be ignored. There are many different hair dyes, but all of them contain dangerous chemicals. If you want to color your hair, it is better to go natural.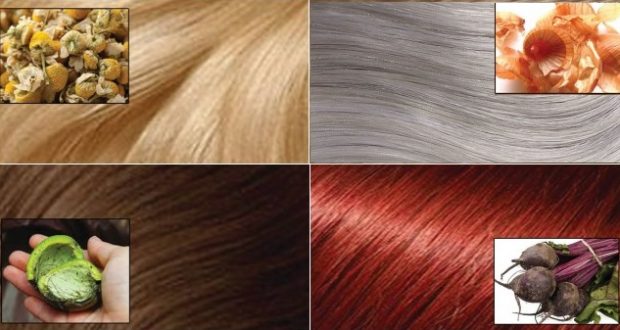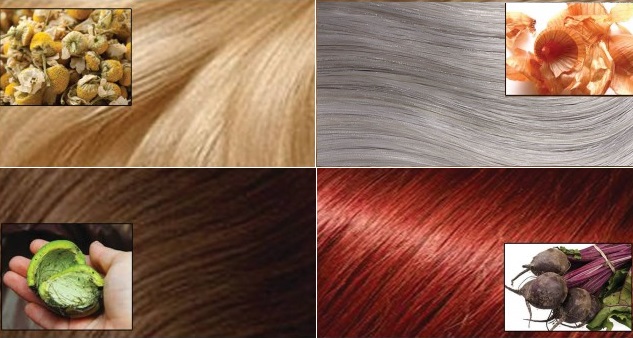 How to Dye Your Hair Without Chemicals?
Red Hair With Carrot or Beet
If you love red and orange hair, you can do it with carrots or beets
You will need:
Beet Juice (or carrot juice)
Whipped coconut oil
Directions:
You just need to combine coconut oil and beet juice. Apply it onto your head and cover with plastic wrap. Just leave it on your head for one hour and then rinse, wash as usual.
Blonde Hair With Chamomile
You will need:
8 tablespoons of chamomile
300 ml of water
Lemon juice
Just pour 300 ml of hot water with dried chamomile flowers. Heat it for 15 minutes, and then cool and filter. Add the juice of half of lemon.
Put this mixture on your hair, comb and let it dry. If you dry your hair in the sun, the results will be better. In the end, wash your hair with a shampoo.
Dark Brown Hair With Walnut Hulls
Crush the walnuts and boil the hulls in one pot. Cook it for 30 minutes. After that, let it cool and soak your hair in this dye fro 20 minutes. Keep in mind that the longer you wait, your hair will be darker. Do not rub it on your scalp too much.
Gray Hair With Onion Peel
First, add a glass of onion peels in a glass of boiling water. Keep it in for 20 minutes, and cover with a lid so the heat doesn't get out. After that, separate peels with gauze and add 2 tablespoons of glycerol to the liquid. Put this mixture on your hair regularly, and you will get wanted hair color. Wash your hair as you would normally and let it dry naturally.