A Low-Carb-Diet limits carbohydrates — such as those found in grains, starchy vegetables and fruit — and emphasizes foods high in protein and fat but you must distinguish the bad fats from the good. Many types of Low-Carb-Diets exist,we are presenting LeBron James one: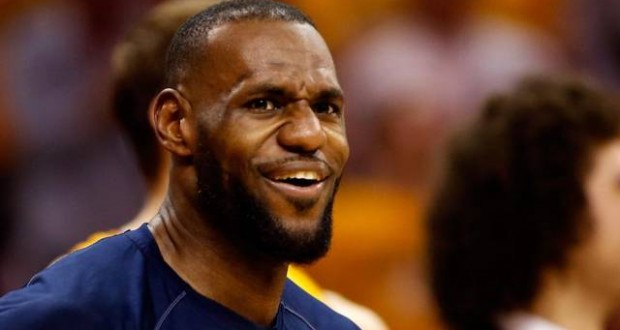 Breakfast:
Option 1: Veggie omelet with a side of turkey bacon, fresh fruit, and sweet potato hash browns.
Option 2: 100% whole-grain or sprouted wheat toast topped with peanut butter or almond butter, banana, and side of Greek yogurt with blueberries or other sliced fruit.
Option 3: Egg sandwich with 100% whole-grain muffin, avocado and salsa, and a smoothie made with fresh or frozen fruit and low-fat Greek yogurt.
Lunch:
Option 1: Spinach salad with veggies, grilled chicken, and a light balsamic, vinaigrette, or olive oil dressing. Pair with a side of fresh fruit, or add sliced berries, apples, or mandarin oranges as a salad topper.
Option 2: Turkey sandwich on 100% whole-grain or sprouted wheat bread. Add healthy toppings like spinach, avocado, tomato, cucumber, sprouts, and yellow mustard. Pair with a side salad or fresh fruit salad.
Dinner:
Option 1: Grilled or baked salmon with crushed pistachio topping, steamed vegetables and quinoa, drizzled with freshly squeezed lime juice, olive oil, or balsamic vinaigrette. Season with dried herbs like rosemary, chipotle pepper, or paprika.
Option 2: Chicken or shrimp soft tacos with whole-wheat tortilla, shredded spinach, black beans, avocados, diced tomatoes, or chile peppers and salsa. Top with plain Greek yogurt for a lower-calorie sour cream substitute.