The health benefits of Aloe Vera are numerous: with its anti-inflammatory, antibacterial and antioxidant properties, Aloe is an excellent topical treatment for several skin problems. This plant is also a great cleansing agent that helps the digestive system. Some studies have even linked consumption of Aloe with increased insulin sensitivity.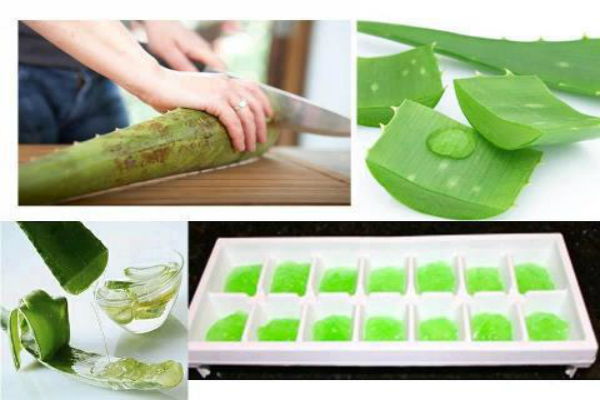 Today, we want to talk about conserving Aloe properly. While it's completely natural to use the fresh leaves of Aloe for its juice, sometimes it's not only easier but also safer to freeze the gel.
Why You Should Freeze Aloe Vera
Aloe's gelatinous flesh – gel – can indeed be hard to conserve. When exposed to environmental factors like UV rays, dust, and high temperature, the gel starts to lose its effectiveness. For this reason, freezing is a great option: frozen Aloe gel can last a long time without losing its healing properties.
How to Freeze Aloe Vera
To start, you will need:
Aloe Vera leaves
A sharp knife and a spoon
A freezer and an ice tray
Preparation:
Gather fresh Aloe Vera leaves and use a sharp knife to take off the skin. Make sure you don't damage the gel inside the leaves.
Take the gel out with a spoon and carefully place it in an ice tray (preferably with separate compartments), which should be then put in the freezer.
After the gel has frozen, it's ready to be used.
How to Use Aloe Vera Ice Cubes
Frozen Aloe cubes can be used as a part of your first aid kit. They're excellent for treating burns, blisters, itchiness and even inflamed acne.
They can also be consumed – you can add a cube or two to your morning smoothie and enjoy a refreshing, healthy beverage.