Cracked lips – the lip skin is much thinner than the skin on the other parts of the body. If you put honey on your lips, you'll provide the necessary care at the moment, but it is important to keep the care regularly. Use a lip balm with a natural calendula extract, famous by its natural remedial effect on the skin.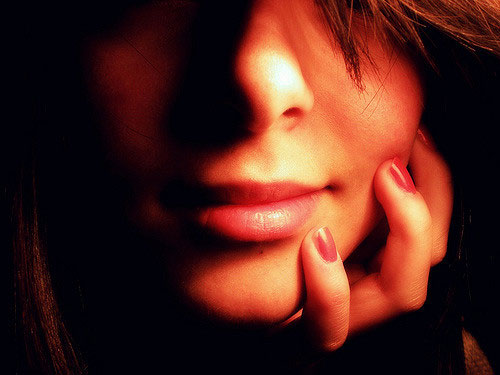 Dark circles under the eyes – a concealer is the first aid when it comes to covering the dark circles around the eyes. Pick a color lighter than your normal skin color and apply!
Tired eyes – the eyes will look fresher and rested much faster if you cover them with cucumber pieces for a few minutes. A cream with cucumber extract will have the same effect which you can softly apply around the eyes.
Tired face – if your face looks dry and tired, close the eyes for a little bit and sprinkle them with a thermal water. Or you can prepare half a liter chamomile tea, leave it to cool and soak a towel in it. Use the towel to cover the face for about 10 minutes. The skin on the face will fresh up very soon after this treatment.
Swollen eyes – get two spoons, keep them in the freezer for a while and use them to cover the eye4s. after a few minutes, all the swelling will be gone! Simple and easy massage in the eye lids area (between the eyebrows and the eye apples) will help too.
Cracked heels – crash 5 aspirins, mix them with a little bit of freshly squeezed lemon juice and rub the mixture into the heels.
Acne – put a spoon in a cup filled with hot water and use the concave side to place it on the acne, making sure it is not too hot before you put it on. Keep it that way until cool and you will see that there will be a fast effect in the disappearance of the acne.